Philippine Women Centre of Ontario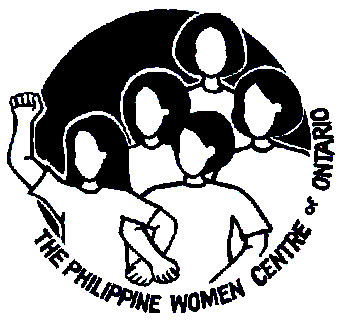 The Philippine Women Centre of Ontario is a community-based, registered non-profit organization that is instrumental in the struggle to build an empowered Filipino Canadian community through the advancement of the community's genuine settlement and integration in Canadian society. PWC-ON's program of educating, organizing, mobilizing and capacity-building of Filipino Canadian women, alongside the broader community, is fundamental in addressing barriers against the community's full participation, which includes combating systemic racism, overcoming economic marginalization, making the Filipino youth count in Canada's future, and enhancing Filipino women's genuine equality, development and human rights.
Through ongoing community-based research programs developed alongside the member organizations of the Magkaisa Centre, PWC-ON deepens their analysis and understanding of such issues towards concretely addressing them. Hand-in-hand with community-based projects and mobilizations, our advocacy work, through political campaigns and policy engagement within institutions and government, push for genuine changes in the community's situation.
PWC-ON was formed in the year 2000 under the guidance of the Philippine Women Centre of BC. It is a member organization of the National Alliance of Philippine Women in Canada, which stands as the national coordinating body that unites and guides the organizing work of its local chapters. The creation and development of this national network is an important part of the broader efforts of Filipino Canadian women to build a strong and progressive women's movement in Canada that will advance the struggle for genuine women's liberation and emancipation.
PWC-ON is also a member organization of the Congress of Progressive Filipino Canadians (CPFC), a progressive national organization that struggles for social change and transformation in Canadian society.
[/fusion_builder_column][/fusion_builder_row][/fusion_builder_container]